Recognizing the continuous drastic price increases and shrinking availability of Honduras Rosewood, Professional Percussion Products introduces OBiolley Five Octave Marimbas. These instruments feature an alternative all-wood keyboard with an excellent and comparable sound, resonance, and character of aged Rosewood.
The foundation for this collaboration with the Biolley family of marimba makers in Central America is founded on providing quality professional instruments suitable for conservatory, studio, school, and personal use at an affordable introductory selling price of just $9000.00.
OBiolley five-octave "Virtuoso Model" marimbas are already on display at the orchestral percussion showroom-gallery in Cleveland, Ohio and will be the focus of the company's impressive exhibit and launch during the Percussive Arts Society International Convention (PASIC) in November.

An Introduction of OBiolley Marimbas by FERNANDO MEZA,
Director of Percussion Studies, University of Minnesota
School of Music, Minneapolis, MN.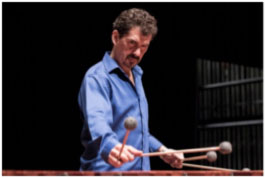 "My involvement with the Biolley family and their beautiful instruments began in early 2011. Since that time, I have worked with them in their search to create an affordable concert marimba of professional quality, worthy of any stage in the world.
"As a marimbist myself, I have been concerned for a long time about the price increase and decline of Honduras Rosewood. It was this concern that motivated me to engage with the Biolley family and join them in their quest to create an instrument that could offer an alternative to this problem. Now, after much research and testing, I am happy to see the OBiolley marimbas coming to North America, as I know they have a lot to offer for the US market.
"These instruments feature a keyboard made of native Costa Rican wood (Cristobal), that has better sonic characteristics than any wood outside of Honduras rosewood (and considering the geographic location of both countries in Central America, it is easy to understand how they could share in some of those characteristics). Cristobal offers a quality alternative to rosewood, while maintaining a more affordable price, and the craftsmanship of these instruments (which is done entirely by hand!) is absolutely exquisite!
Oscar Biolley received detailed instruction and guidance on the acoustics and tuning of keyboard percussion instruments from master acoustician, Gilberto Serna of Century Mallet Service in Chicago, and now those expert tuning principles have been incorporated into all of the OBiolley marimbas. These instruments are now ready for the discriminating marimba artist, student and teacher, as well as for any performance situation.
The marimba is the national instrument of my home country of Costa Rica and it gives me great personal pride to be associated with this wonderful family of marimba builders. I continue to be amazed at their craftsmanship and am very proud to already have two of their instruments in our program at the University of Minnesota School of Music for use by our students in their daily musical activities."
---
The OBiolley marimbas will be featured during the performance of the Costa Rica UNED Percussion Ensemble scheduled for 4pm on Friday, November 11, 2016 at the Percussive Arts Society International Convention (PASIC) in Indianapolis. This professional ensemble will be led by its director, Bismarck Fernández and will feature guest artists: Robert Chappell, Chris Hanning, Stuart Marrs, and Fernando Meza.

The instrument frame and keyboard for OBiolley Marimbas are made from select exotic woods native to Costa Rica. The alternative keyboard wood known as "Cristobal wood" has been chosen after years of researching, testing and evaluating all available woods for their acoustical properties in direct comparison to traditional Honduras Rosewood. Cristobal wood has been specifically chosen because it is a lighter less-dense wood that resembles the character and resonance of Rosewood properties.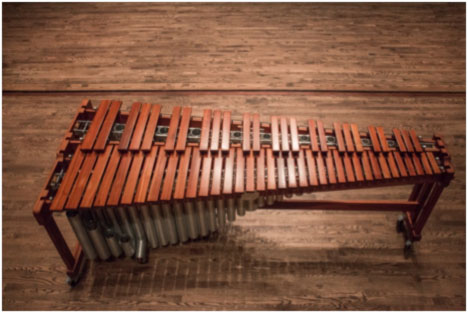 The natural all-wood beauty of the solid frame, presents a truly magnificent contemporary-looking instrument with the warmth and character of rich Mahogany. All frame rails and components fit perfectly together, eliminating all unwanted vibrating distraction and frame noise. Large locking casters make movement of the instrument secure and safe in performance or rehearsal settings.

Aluminum resonators are in three sections each, allowing for ease of assembly and packing in Beiner Bag Case Sets. Four folding rails are secured with connecting support arms and will not sag in the middle due to the aluminum connecting braces.