PROFESSIONAL PERCUSSION PRODUCTS announces Klassischewienerpauken™ (Classical Viennese Timpani) by Peter Kogan are now available and featured in our showroom.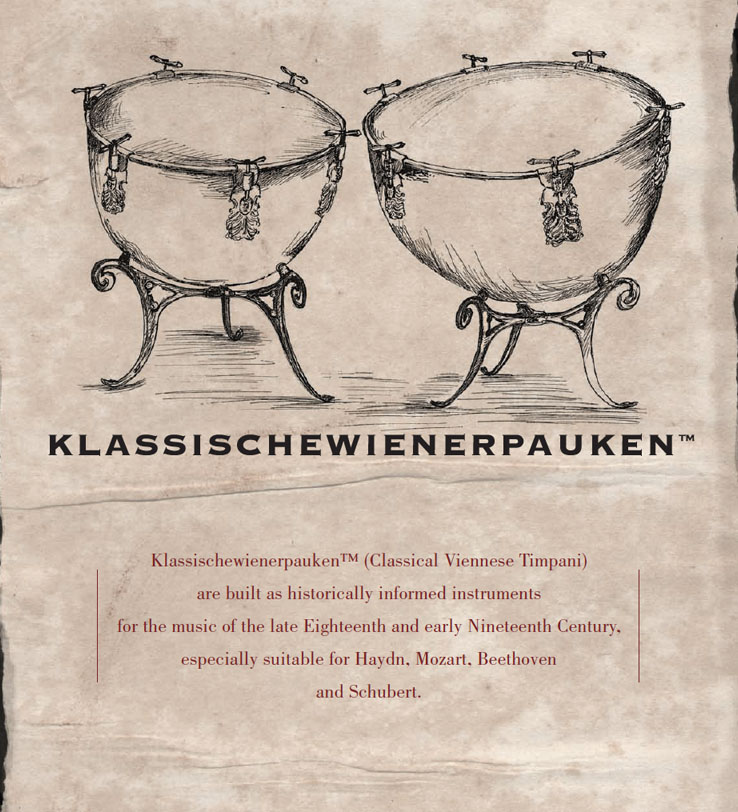 Beginning at the PAS International Convention of 2011, Professional Percussion Products exhibited the drums within our convention exhibit space. The response was fantastic and the drums became featured in our Timpani Sound Room. (see below) There, we work closely with each interested potential customer, answering all questions about the instruments, availability, ordering and prices.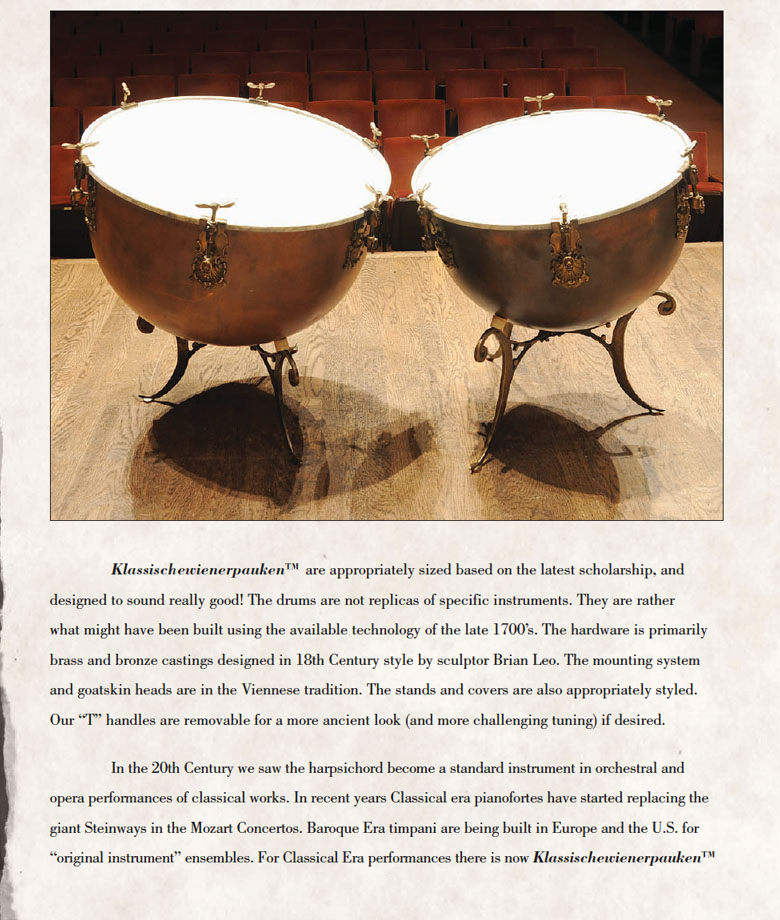 A NOTE FROM PETER KOGAN
PRINCIPAL TIMPANI, THE MINNESOTA ORCHESTRA
For most of my career I have used smaller timpani with skin heads for Classical and Baroque music. In recent years I have mounted goat skins on my old Slingerland hand screws which seemed to improve the appropriateness of their sound, but I knew that the drums were a little too large to be authentic. At the same time I have been appalled at the sound of the timpani in some so called "authentic" recordings of Baroque and Classical pieces. So I decided to try building my own drums sized accurately for the Classical Era, but using everything I knew about timpani sound production to produce a beautiful tone.
The first set of "Klassischewienerpauken™" made their debut with the Minnesota Orchestra in Haydn Symphony No. 101 on May 21, 2009, winning great praise from my colleagues and conductor. I hope you will enjoy them too!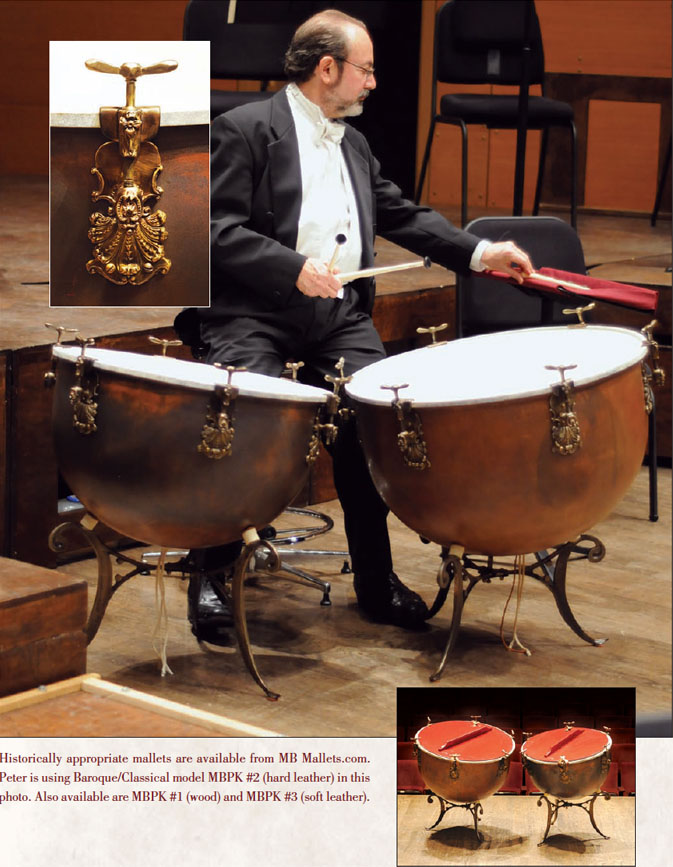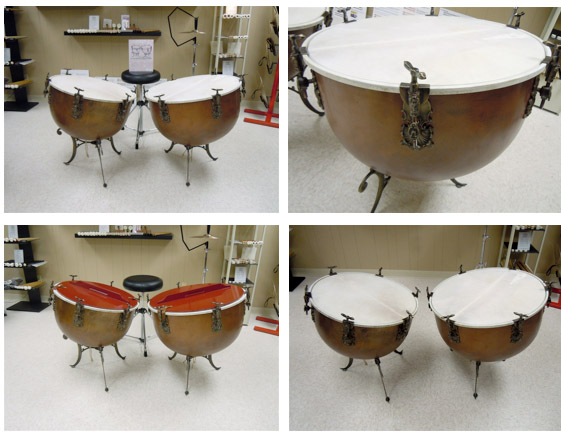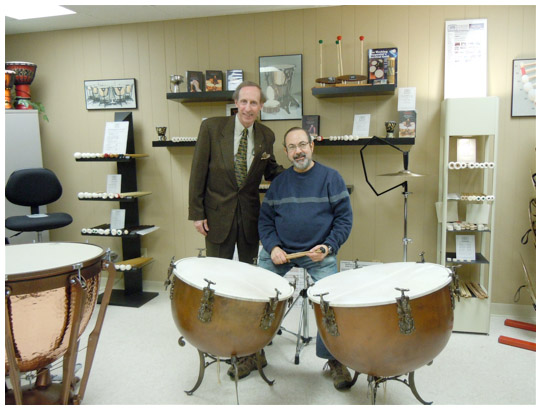 Professional Percussion Products founder Karl Dustman and Peter Kogan at the orchestral percussion showroom upon the arrival of the first set of Klassischewienerpauken, January 2012.
For Factory-Direct Ordering Visit our Showroom or Contact us to Schedule an Appointment
Telephone: 440-877-9674
Fax: 440-877-9675
Email: kbdustman@aol.com