By customer demand, Professional Percussion Products stocks the entire mallet line of both Nancy Zeltsman and Nanae Mimura. We receive regular calls and showroom visits from customers all over the world seeking these extremely unique and popular artist series Marimba Mallets. Those players that begin their selection with a few models from either series, all eventually end up owning the entire series in their personal marimba mallet collection.
All Encore Mallets are readily available from our inventory and immediate factory access.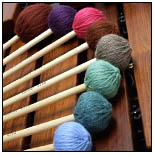 Nancy Zeltsman Series
These mallets were designed to meet the highest standards of world-renowned marimbist Nancy Zeltsman Their weighty heads of soft, Peruvian wool yarn allow marimbists to create consistently warm tones at all dynamic levels, and are thus an outstanding choice for solo and ensemble marimba artistry. NZ Series mallets feature latex wrapped disk cores and are available in eight degrees of hardness for musical expression on the full range of the marimba.

"Dan Lidster is a master mallet-smith with enormous sensitivity to the various tones mallets can produce. Everything about the construction of my line of mallets - from the cores, to the latex, to the type of yarn - is aimed at helping you to produce a fundamental-rich tone." - Nancy Zeltsman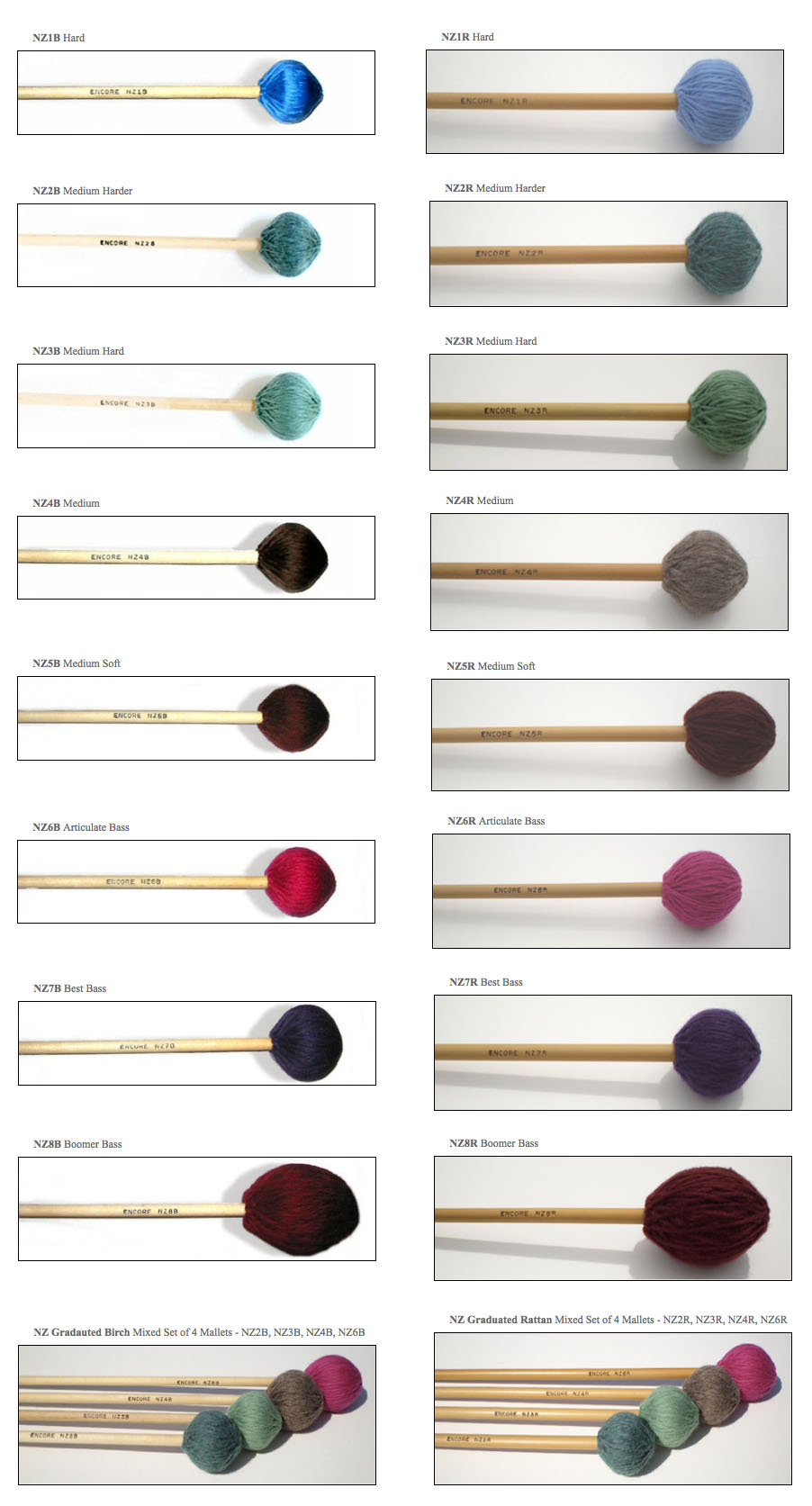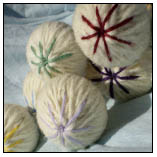 Nanae Mimura Series
Nanae Mimura Series mallets are slightly heavier than NZ Series mallets, and they feature latex-wrapped rubber disk cores covered by North American wool. The yarn is all natural wool (not chemically processed) and therefore particularly soft and durable. (Our yarn is purchased from the sheep farm that harvests the wool. The yarn is so natural that you may occasionally have to pick out a small piece of hay from a mallet head!) The softness of their yarn combined with the hardness of their latex-wrapped disk cores make NM Series mallets two-toned and very versatile.

"The natural wool yarn allows me to only hear the sound vibrations; it floats up. I love using them because they produce a very round, wet, and rich tone quality. With Encore Mallets, I can sound my best." - Nanae Mimura