NEW FROM EQUILIBRIUM!
EQUILIBRIUM ROSEWOOD MALLETS - A new sound dimension now available at Professional Percussion Products.
Mike Udow has done it again - providing more "must-have" great sounding mallets. Perfectly matched rattan handles and three different size Rosewood Mallet heads.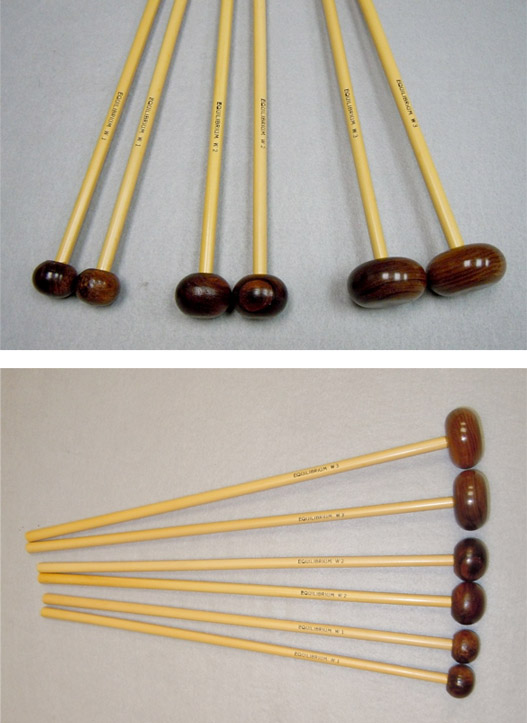 Model W-1
1" diameter: Ideal for piccolo woodblock and light toy-like passages such as Ravel's Ma Mere L' Oye.
Model W-2
1 1/4" diameter: Ideal for stand repertory where the articulation clarity is required but the warmth of wood on wood tone is cherished. Colas, Porgy, Polka
Model W-3
1 3/4" diameter: Ideal for big round full weighted dynamic in repertory such as Shostakovich - Symphony #5 - slow movement.
All models are in-stock for immediate testing in our showroom or shipment anywhere in the world.
By Michael Udow
            
           
              
For Factory-Direct Ordering Visit our Showroom or Contact us to Schedule an Appointment
Telephone: 440-877-9674
Fax: 440-877-9675
Email: kbdustman@aol.com